Swarovski Bead
(Disc/Flat Round) 5100
Custom Search
Swarovski 5100 bead is flat round disc bead with a precision-cut difference due to its precise facets for extra reflection and refraction. Used both as stunning stringing beads as well as enchancing complementary spacer beads.
As with all Swarovski crystal beads, the precision cuts and lead content guarantees you the best brilliance and amazing perfections. This is part of the
Crystallized™ - Swarovski Elements
.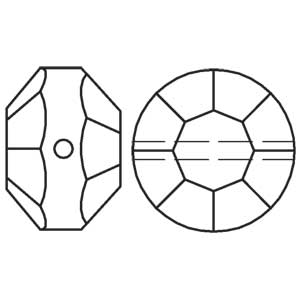 Sizes/Colours Availability

Custom Search
Like This Page?