Fashion Jewellery
~ News on Fashion Jewellery & Trends ~
Custom Search
This section here is denoted to fashion jewellery news, fashion colour, and fashion trends that will interest you and help you make and coordinate your purchases and apparel. We will also include General information sheets with regards to various aspects of fashion jewellery and jewelry-making. These information will be of use across multiple disciplines in the fashion world.

One of the main focus of these articles will be on news and trends that will most inspire your jewelry making choices. Fashion jewellery trends are highly influenced by what happens on the faraway fashion catwalks, like exotic butterflies fluttering their wings in far off places. So we hope that you will not only enjoy these titbits of news but will find them helpful in your choices and businesses.

---
General Fashion Jewellery Information sheets
---
2008 Articles
See more related information in
Swarovski Trends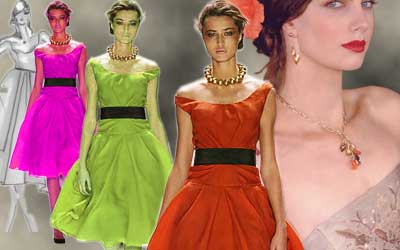 Second and additional paragraphs go here.
Custom Search
Like This Page?