Swarovski Bead
Helix bead 5020
Custom Search
Swarovski Helix bead with its spiral-cut facets, refract light in magical ways and offers a glimpse into an unexpected world wher siimplicity and complexity merge in unimaginably precious ways. This classic bead spins a modern twist. Its holes have rounded edges for super-easy of use.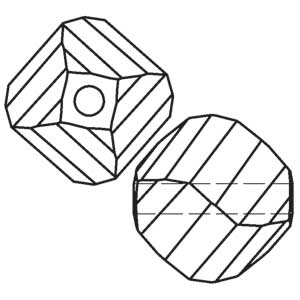 Reminiscent of MC Escher's drawings of the never-ending staricase where perspective constantly shifts - this magical bead is cut to bewitch and capture the imagination. It brings with it, refinement to jewellery and a startlingly sparkling feminine counterpoint to the latest styels of tailored severity. Also ideally suited for fashion accessories and textiles.

As with all Swarovski crystal beads, the precision cuts and lead content guarantees you the best brilliance and amazing perfections. This is part of the Crystallized™ - Swarovski Elements.

Sizes/Colours Availability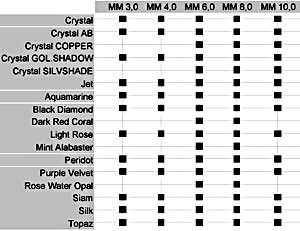 Custom Search
Like This Page?