Swarovski Bead
Disco Ball 5003
Custom Search
Swarovski Disco Ball 5003 is rightly and appropriately named. This bead has more superbly cut facets than any other. And it is these facets that make it seem as if they are indeed a endlessly turning disco call as light is reflected and refracted at every angle and direction. It is an endless sparkle that goes on and on.
The Disco Ball 5003 is only available in limited colours but multiple sizes.
As with all Swarovski crystal beads, the precision cuts and lead content guarantees you the best brilliance and amazing perfections. This is part of the
Crystallized™ - Swarovski Elements
.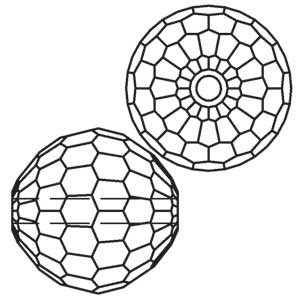 Sizes/Colours Availability


Custom Search
Like This Page?