Swarovski Fancy Multi Setting
41106 Spoke Baguette
Custom Search
Swarovski item Spoke Baguette 41106 is used either as link connectors, as sparkling pendants and as accessories/garments emblishments.
41106 is made of
6 baguette shaped crystals (Stone Art.No. 4501)
each stone size is 5x2.5mm
set in a fancy spoke layout with an open back configuration
outer diameter of item is 16.3mm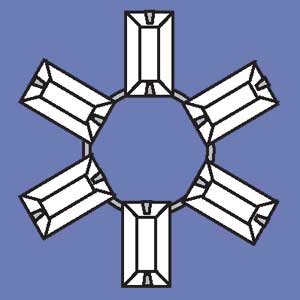 Specifying the Variable Features you want (as per below) would definitely help your supplier find the item you want much faster.

Variable Features available:
stone colour & effects: Stone colours for the baguette stones
metal plating:
· (G) Gun Metal
· (H) Rhodium 3-5 Mil
· (S) Sterling Silver 15 Mil
· (3) Gold 3-5 Mil
base metal: by default, it will be Brass. But customers can request Sterling Silver if they choose (prices vary of course!)
Ring Configuration:
· (00) None
· (1T) 1Ring at top
· (TB) 2Rings at top & bottom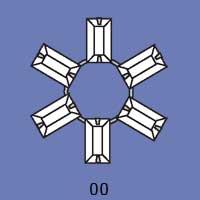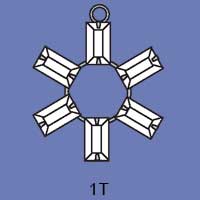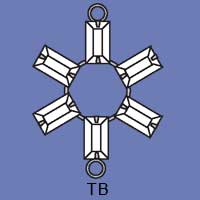 ---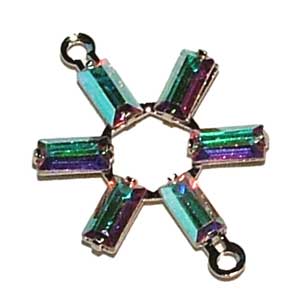 Custom Search
Like This Page?