Swarovski Pendant
Coral Pendant - 3 sprigs (6790)
Custom Search
Swarovski Coral Pendant with 3 sprigs has been inspired by nature, featuring 3 sprigs and attractive irregular cuts. A scintillating crystal interpretation of an ocean's coral branch.
Ideally suided as centrepiece creations, singularly or together with the Coral Pendat 2 Spring (6791).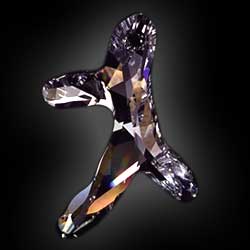 Sizes:
30, 40 mm

Colours:
Crystal, 5 colours, 4 effects.


Custom Search
Like This Page?