Swarovski Pendant
(heart) 6221/4
Custom Search
Swarovski pendant Heart-shaped 6221/4 offers the gentel romantic which is the basis of master creations of special moments. This is one for unforgettable moments. A smooth roundness of heart with an embedded sparking crystal heightened triply by the reflective foling of the crystal stone.
Available in workable sizes that maximizes its smooth rounded countours.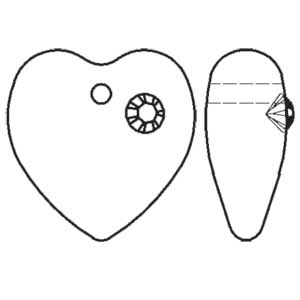 As with all Swarovski crystals, the precision cuts and lead content guarantees you the best brilliance and amazing perfections. This is part of the Crystallized™ - Swarovski Elements.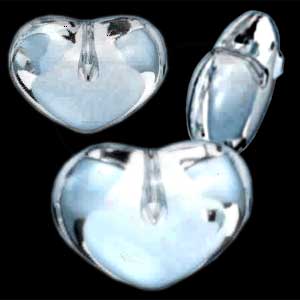 Sizes/Colours Availability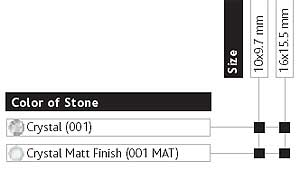 Custom Search
Like This Page?