Swarovski Fancy Stone
Galactic Flat Fancy Stone 4756
Custom Search
Swarovski's Galactic Flat Fancy stone comes in large sizes with amazing irregular cuts. Its large size fits into the revolutionary and rebellious movements in fashion.
Variously applied as brilliant centerpieces, on accessories (bags, belts, shoes), jewellery, textile, and interiors.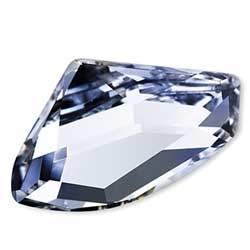 Sizes:
19x11.5, 26x16, 39x23.5 mm

Colours: Crystal F (foiled), Jet, and 5 effects

Custom Search
Like This Page?