Swarovski Crystal Button
(rivoli button) 3015
Custom Search
Swarovski 3015 cyrstal round button is cut and facet with precision to a perfect point of brilliance. Available in a wide range of sizes and colours, with somehaving foiling on the back for extra brilliance or unfoiled. The "M" in the color chart below indicates that those colours only come with foiled backing. (See
Foiling effects
from Swarovski). Used widely in elegance fashioin and in jewelry making with a distinctive flair.
As with all Swarovski crystal beads, the precision cuts and lead content guarantees you the best brilliance and amazing perfections. This is part of the
Crystallized™ - Swarovski Elements
.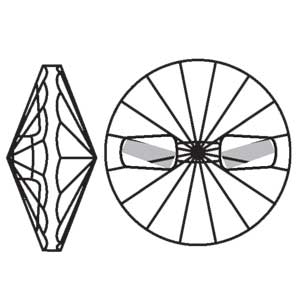 Sizes/Colours Availability

Custom Search
Like This Page?