Swarovski Flat Back (no Hotfix)
Cosmic Baguette Flat Back 2555
Custom Search
Swarovski Cosmic Baguette Flat Back 2555 features asymmetrical cuts on a baguette shape. The irregular cuts and layered cutting results in a stunning brilliance with maximum light reflections.
This is both classic and modern. The uniform edges also fully allows for creative cummulative placement in rows or blocks.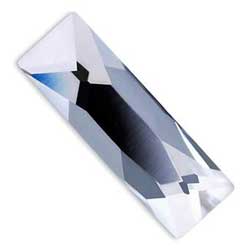 Sizes:
8x2.6, 12x4, 15x5 mm

Colours:
Crystal, 4 colours, 4 effects.


Find/request from Crystallized™ Elements

range from ClearlyChosen.

Custom Search
Like This Page?