Jewelry Set: Petite Fleur
Spring Has Sprung with Swarovski Flowers
Custom Search
This jewelry set is a celebration of and inspired by the coming of spring. It features little glorious flowers from Swarovski beads, over frosted RAW (Right angle weave) base. The warmth of the Swarovski beads in the "flowers" give the sparkle, the color and the perfect topping for the golden warmth of the frosted topaz base.
This collection here is a continuation of my seduction by the amazing flexibility of the RAW stitch. The RAW stitch creates the base on top of which a layer of "flowers" are sewn using bicone beads. This collection shows how versatile the RAW and petite flower combination is.
RAW Petite Fleur collection for spring
---
The Pendant
Gifted (CC0092)
This pendant has a large, self-beaded bail which allows it to be worn with a variety of cording, chain, ribbons, yarn, or banding.
The pendant can be worn on either side, each with their own unique charm and look.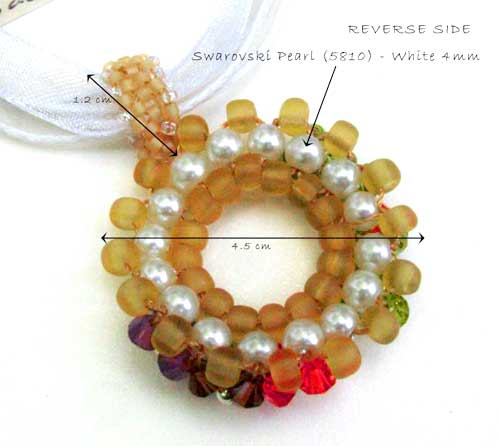 ---
Materials Used
The photo below show a semi-side angle plus most of the bead types that were used.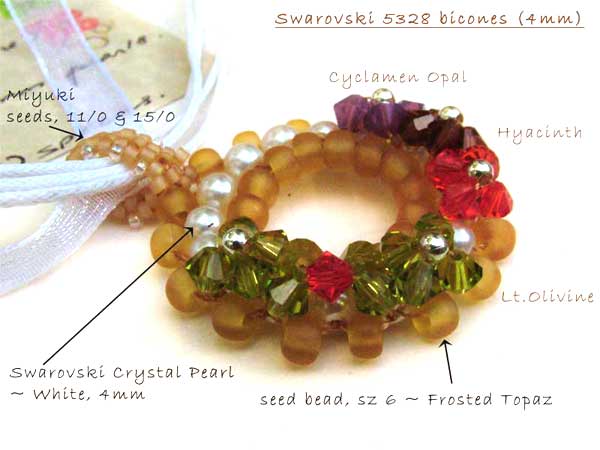 ---
Earrings
Gifted (CC0092b)
The same technique as the pendant is used here. This pic shows both sides (front and reverse) of the earrings. I always find it an added attraction when earrings have different front and backs and each are uniquely enchanting.
Idea: Perhaps in the next one, make the dangles detachable/re-attachable so that it can be worn either way.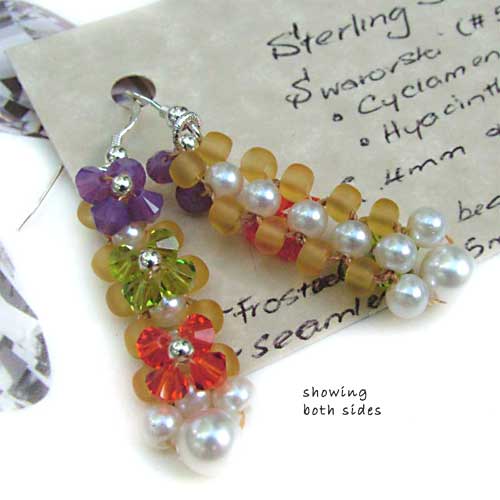 I so loved how this turned out and the color complements, that I over-indulged myself in photographic keepsakes. Earwires: Sterling Silver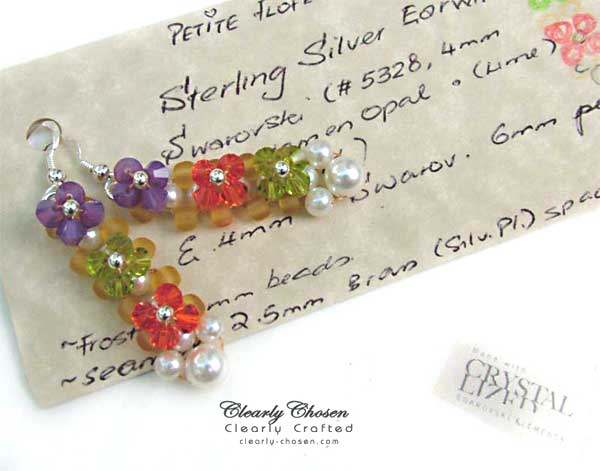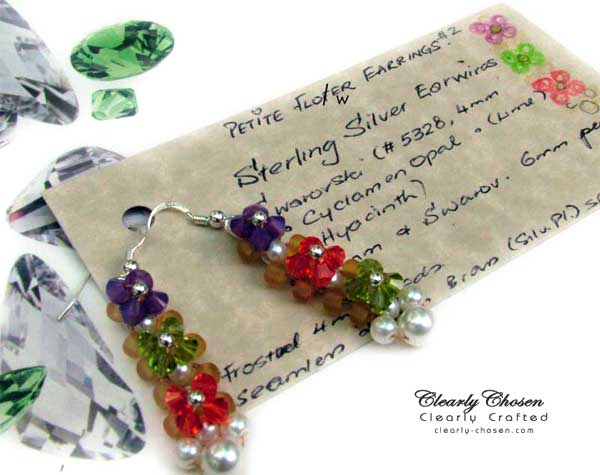 ---
Rings
I am not a very "ring" person and I honestly can't remember the last time I made a ring - if ever.
Addendum: 2012
That statement is no longer true. I have started some time after that, to indulge in making rings - though not always of a beaded kind. See my
Jewelry Design Gallery on Rings
The RAW technique with an overlay of beads on top is one that absolutely demanded that I make some rings. So I did and here are 2 variations. And I have taken a few photos of these rings coz I am so darn pleased with them.
Both rings are elasticized for easier fit. This next photo shows the underside of the rings. Just pure RAW.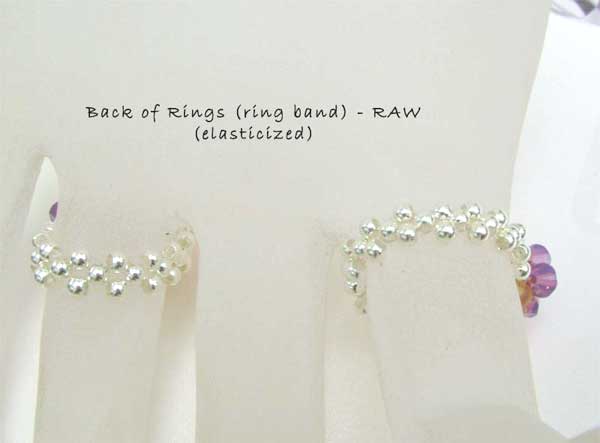 Ring I
Gifted (CC0092c)
This ring has a size between US: size 6-7/ AUS: L-N
Lots of photos from various angles. This ring is a straight conventional banded ring.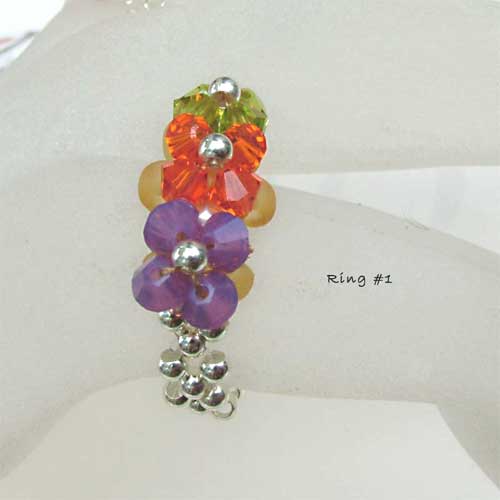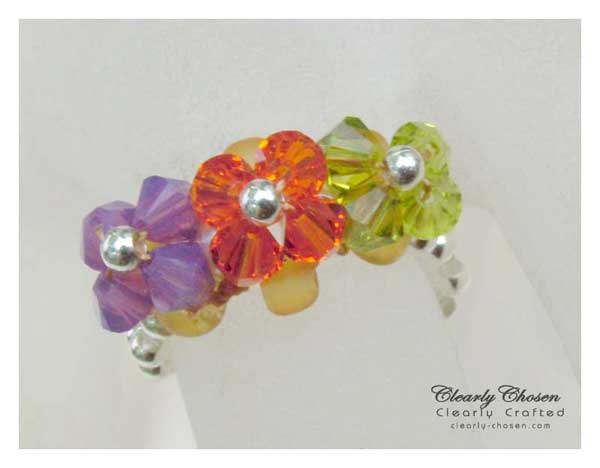 ---
Ring II
Sold (CC0092d)
This ring has a size between US: 5-6 / AUS: J-L
It is so pleasing and amazing to me how a little change in the top can produce something distinctly different. Again, lots of photos.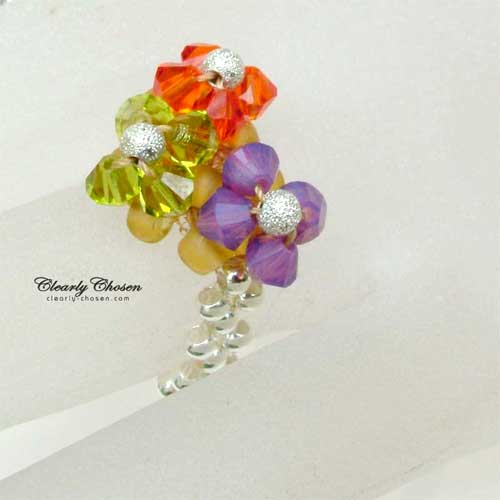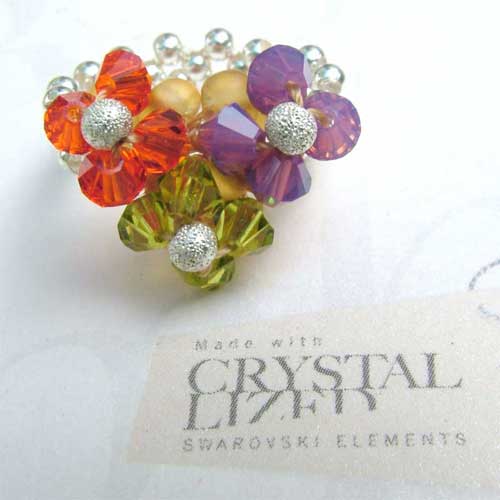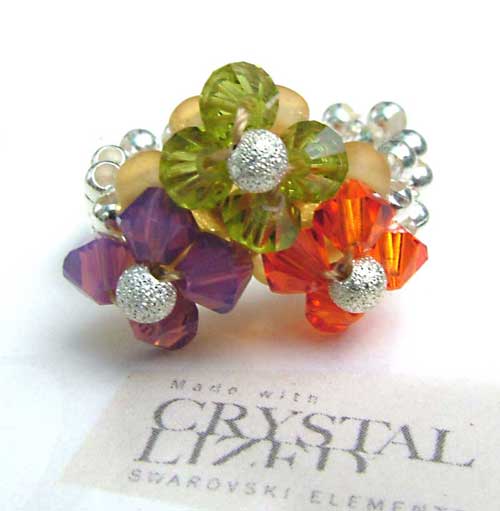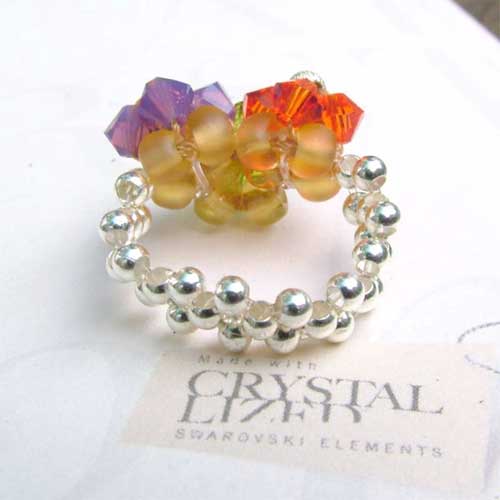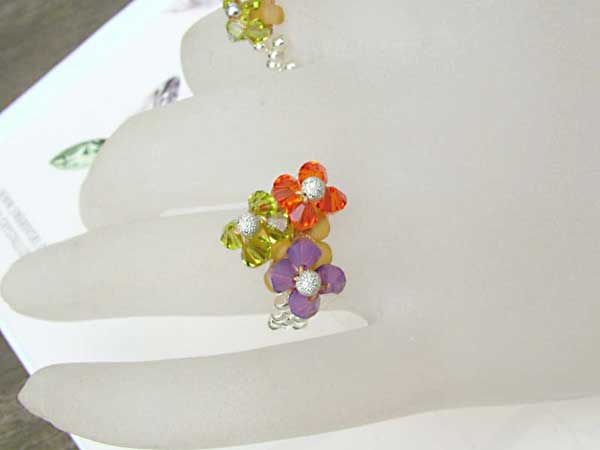 Jewelry Set (CC0092)
---
---
Custom Search
Like This Page?