Jewelry Ring
Metallic Starlight Swarovski Wire Wrapped Ring with Swarovski #13304 Navette
Custom Search
A bit of a challenge was this jewelry ring. I wanted to make a ring with my latest toy from Swarovski, namely the gorgeous Swarovski 13304 Navette from their Single Stone with Settings category.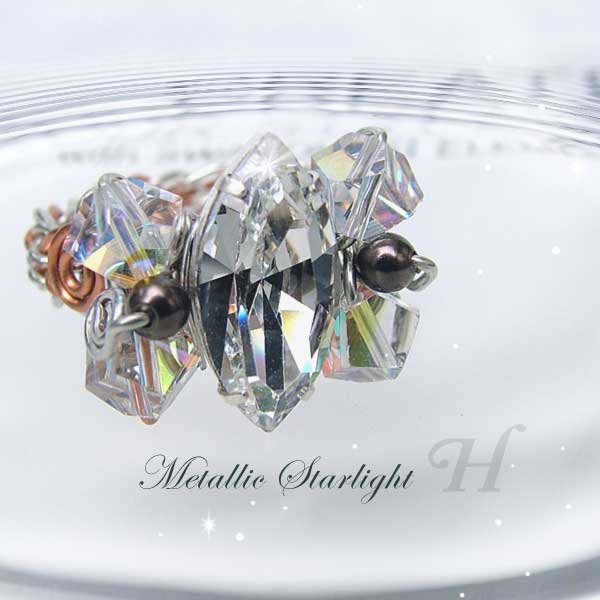 However for many a night, the Navette, while looking temptingly sparkly and delightful, defied my every attempt to make anything out of it. I think I loved it so much that I was treating it too preciously, trying to plan ahead for every contingency and twist and turn. Error!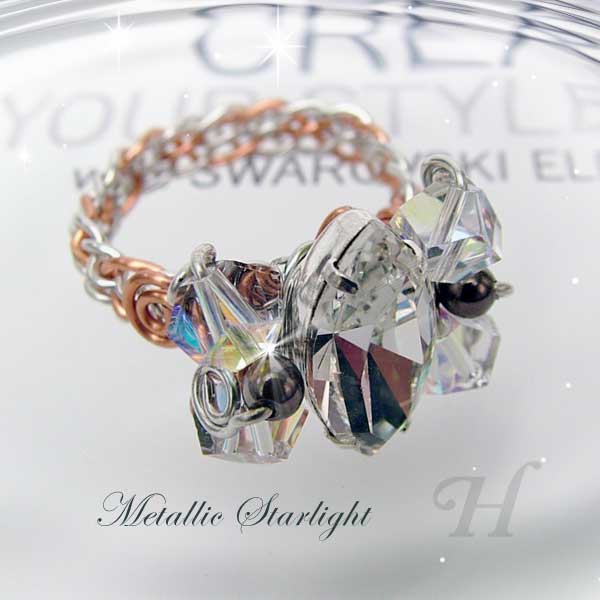 But really, that is not my way. My way is really to let it have its way! Most of the time, for me, what works out the most satisfyingly is if I put my trepidation and have-to-be-perfect aside, and Trust. Somehow in the actual process of just doing it, the creation that wants to emerge will find its own form – every twist and turn revealing itself as it comes to life.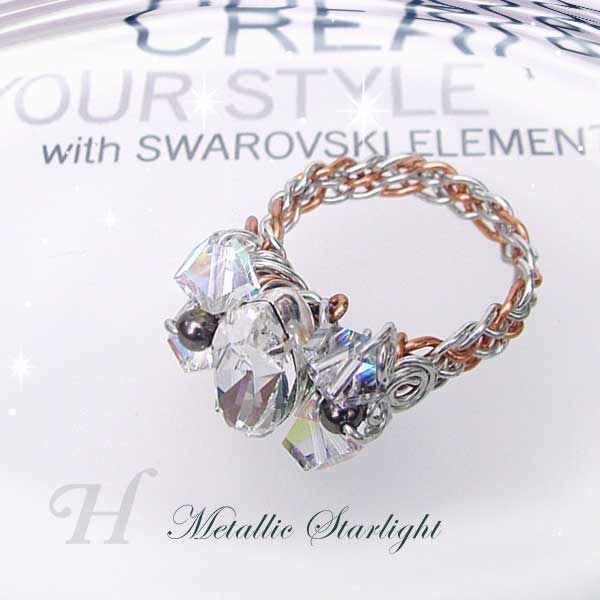 And so, that is how this ring came about. It is an eye-catching, mega-bling ring – boldly and proudly sitting on a braided band of copper and silver (over brass), and topped with 2 tiny (3mm) Swarovski Bronze crystal pearls.
---
Jewelry Ring Work Details and Photos
From recollection, I believe that the hand-braided band was made first and brought together end to end, to fix the size, add the side scrolls as well as the Navette setting, Swarovski Simplicity beads and pearls.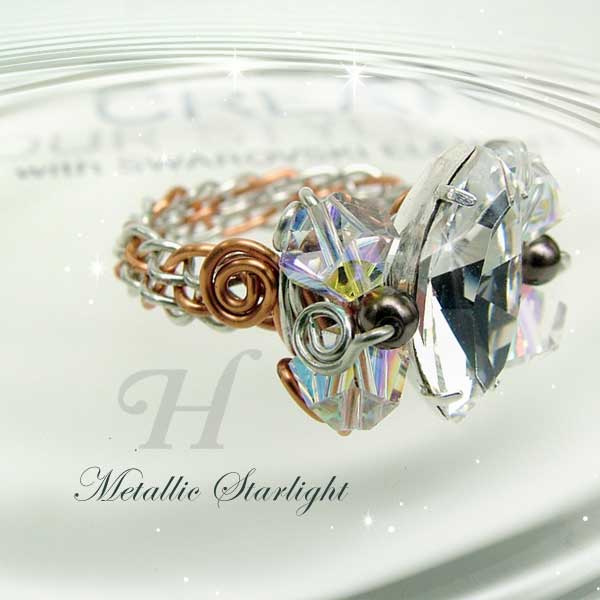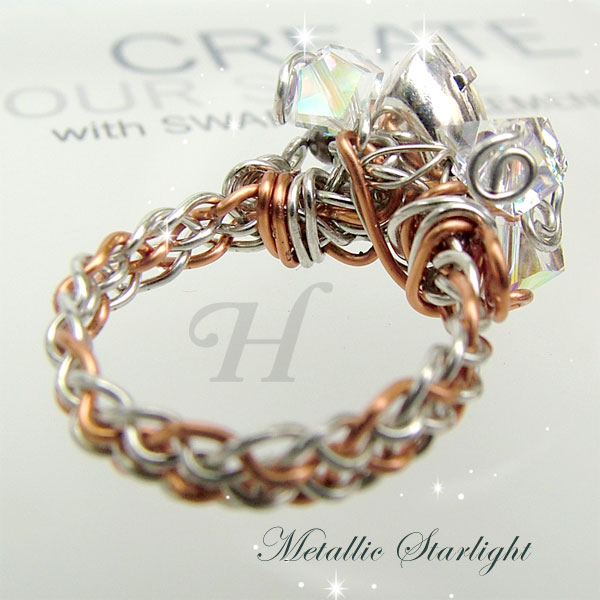 I have included photos of the underside as well so that there is a "full" picture and hopefully a hint as to how the construct all came together.
Work harden the wire on the band – put it over the ring mandrel and lightly but repeatedly hammer.
Materials for Ring
Swarovski (Navette 13304, Simplicity beads, Bronze pearls), Copper & Silver (over brass) wires
Size: USA 7, Australia O (2 3⁄16 inch/55mm)
---
Status (ch0236)
30 Jan 2012
---
---
Custom Search
Like This Page?