Handmade Earrings
Astral Cubes Swarovski Dangle Earrings
Custom Search
I am afraid that my photography here for this handmade earrings : Astral Cubes, is a bit lacking. In real life, the colors are much more vibrant.
This set of earrings was born out of my play around with one of my favourite shapes from Swarovski - the Navette stone with setting (Swarovski #3223 12x6mm Navette sew-on stone/ CRYSTAL). Swarovski classifies this as a "sew-on" stone, but as you can see, it does not have to be a "sew-on" :)
The
Swarovski #3322 Navette stone
with setting can be pre-ordered in via our ClearlyChosen store. They come in a variety of platings and crystal colors.)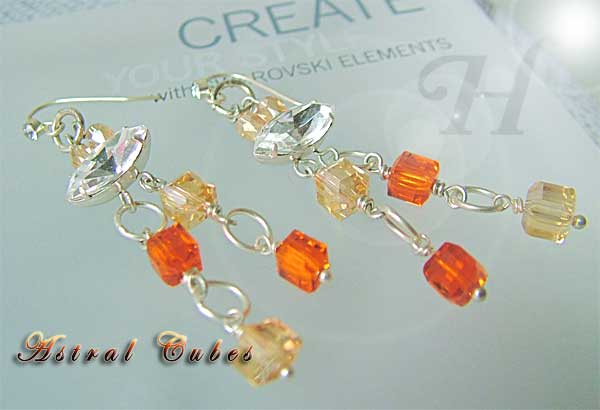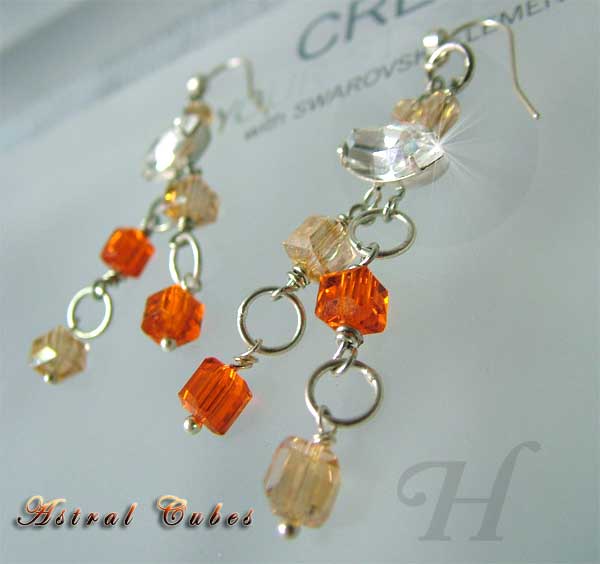 ---
Beaded Earrings Work Details and Photos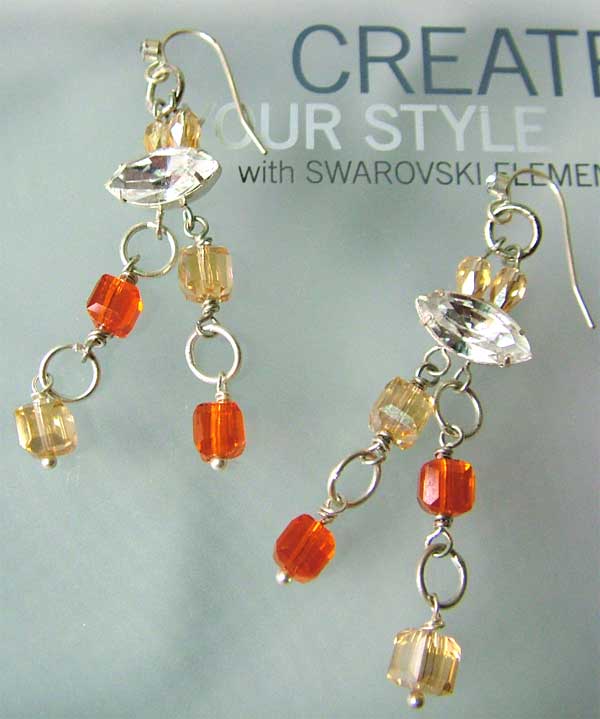 I made this a while ago and did not have time to post it. So my memory of the work sequence might be a bit shaky.
I have only used closed jump rings to ensure better security for all the elements.
Starting off with a cubic zirconia studded ear wire, attach this to a closed jump ring (7mm dia, 1.2mm gauge).
Wire loop 2 tear-drop crystals to this jump ring. The other end of these wires will go through the two side holes in the navette. From then on, the photo is pretty much self-explanatory.
Status (CH0275)
04 Jun 2012
---
---
Custom Search
Like This Page?