Handmade Earrings
*Starlit Invasion*
Rivoli Earrings with Swarovski Elements
Custom Search
I had a lot of pleasure in making this Starlit Invasion handmade earrings. This is a carry-on from making the Red Sun earrings, followed by the Starlit Invasion earrings with Swarovski rivolis as well.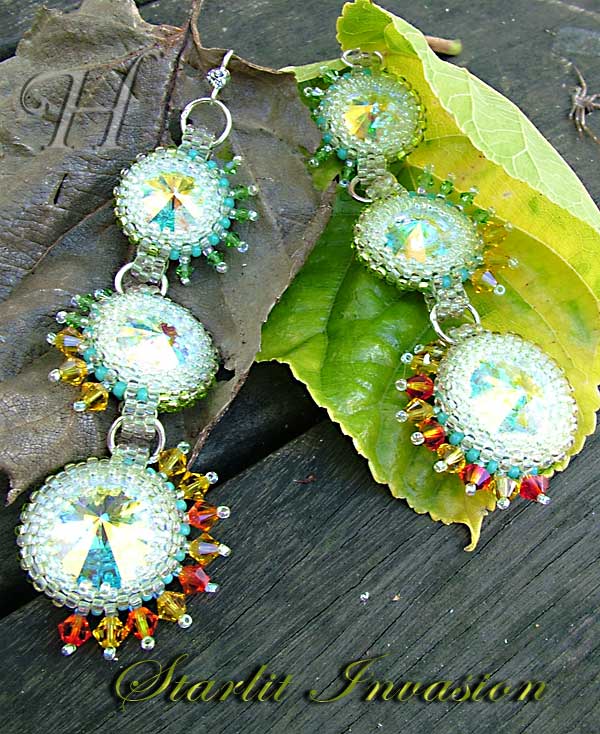 *Starlit Invasion*
handmade earrings for the Astral Woman
This is a long, super sparkle pair of earrings that brings to mind astral lights and cosmic colors.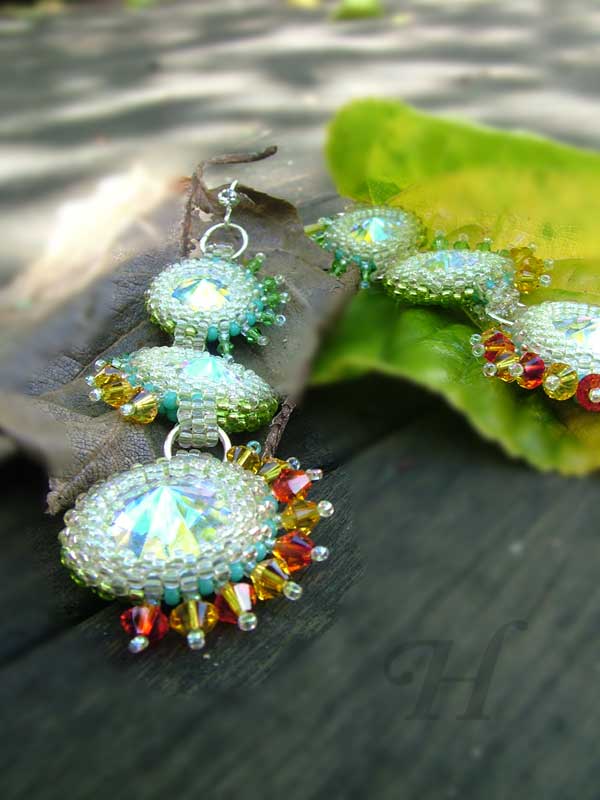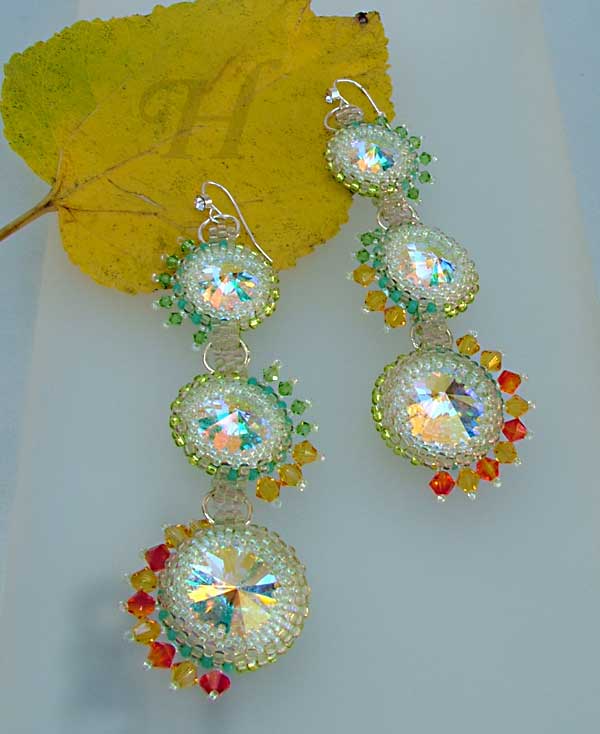 ---
Handmade Earrings Work Details and Photos
This pair of earrings was made some time in Mar 2012 and it has taken me about a month to get around to writing up about it. So some of the working details are now a bit fuzzy in my mind.
Materials
Swarovski #1122 Round Stone Rivoli - in Crystal Aurore Borealis (AB) - (12mm, 14mm, 16mm)
Swarovski #5328 XILION bicone crystal beads (Fireopal, Sunflower, Fern Green) - 3 & 4 mm
Miyuki seed beads 11/0 & 15/0
Technique
Beaded bezel around a rivoli stone with peyote stitch. Embellish half of each edge with Swarovski bicones - from small to large.
Make sure that you are mirroring the sizes and colors for each one of the earrings.
A peyote band is sewed for attaching to closed jump rings - to attach to each adjoining rivoli and for the top ring which is to be hooked to the earring findings.
The next photo shows the back of the earring.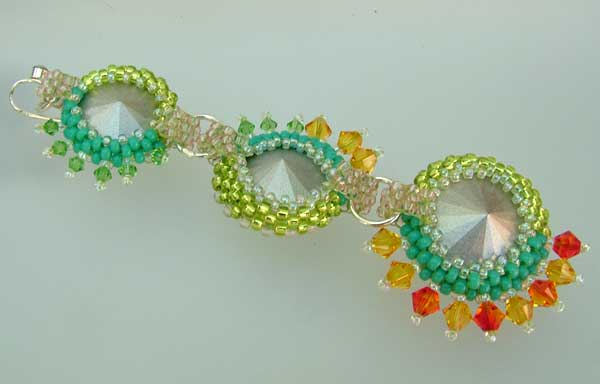 ---
SOLD (CH0258)
20 Apr 2012
---
---
Custom Search
Like This Page?