Handmade Crafts: Flowering Buttons Scarf
Perfectly Pretty Neck Warmer
Custom Search
Sometimes handmade crafts can take a lot of tiime. This Flowering Buttons is one that is fairly time consuming thought it is not vey hard too make.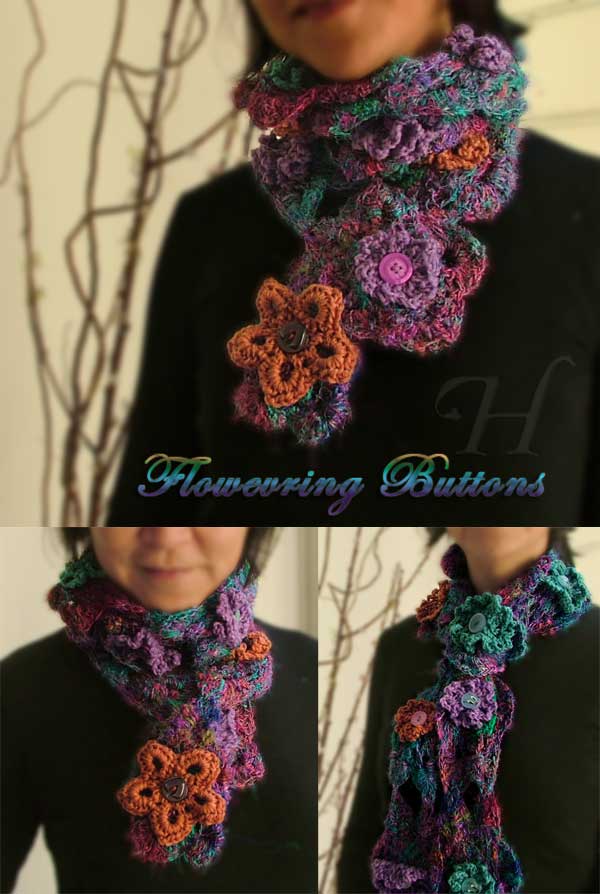 The scarf is make of large crochet flowers; each made separately and to be joined later. For each large flower, make 2 smaller flowers - here I have made different colored smaller flowers to each large flower. The smaller flowers are then attached onto each side of the large flower; each small flower is topped with a button of your choice.
Once the large+2 small flower pieces are completed and neatened, then join the large flowers together to make the long scarf.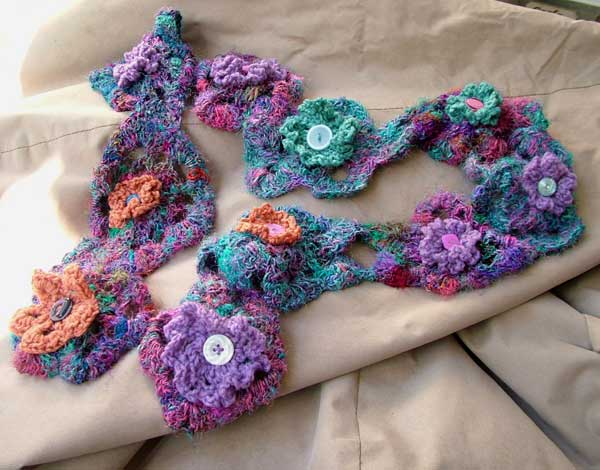 I generally don't like this kind of work because when making handmade crafts like crochet and knitting, I find the joining and endless sewing the most tedious. Especially if you have to start, neaten, finish multiple times.
However the final result is sometimes worth all the effort!
---
Materials for Flowering Buttons Scarf
Large flower: 100% silk yarn (from Nepal)
Small Flowers: complementary matching yarn colors, acrylic
Maintenance/Care
As with most handmade items, a bit of loving care will ensure the longevity and optimal upkeep of the piece.
SOLD (CH0265)
DD MONTH YYYY
---
---
Custom Search
Like This Page?