Handmade Crafts using Knitted Squares
Hodge Podge Bedspread
Custom Search
More fun in Handmade Crafts! I don't have a lot of notes on this coz it is too simple to write up. This is just a quickie page for me to document my first bedspread.
I made use of tons of leftover yarn that were, to me, kind of matching in color. And this was the ideal (probably one-time) project for me because:
lots of left-over yarn
my first bed spread
there are so many nights when I am not ready to sleep but the mind is too tired to concentrate or plan a new project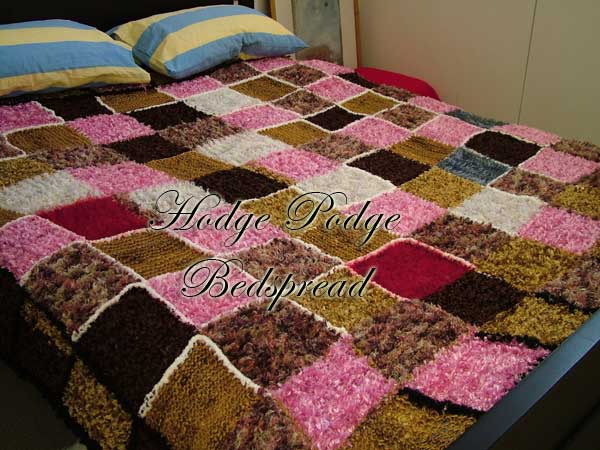 "Hodge Podge"
- bedspread made on tired nights!
This is ideal for a kind of mindless-project. All I had to do was knit squares and then knit more squares. No thinking needed! It took me about 2 years to finish this :)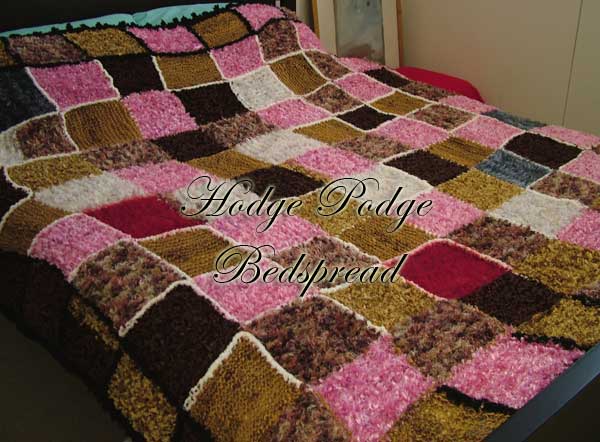 ---
Handmade Crafts: Work Details and Photos on Knitted Bedspread
After all the squares are made, I just connected the pieces. Some were sewn on to each other, some crocheted together.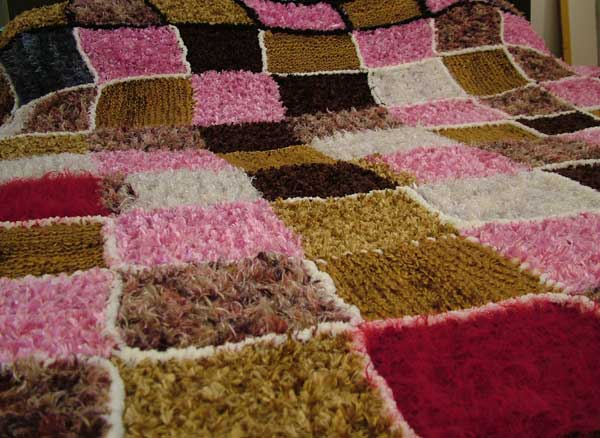 What would I do differently if I should ever make another bedspread?
I think I would make the squares a bit firmer - so that there is less likely a chance of catching fingers in the stitches.
(CH0257)
19 April 2012
---
---
Custom Search
Like This Page?