Handmade Crafts - Stripes and Baubles Fingerless Gloves
Fingerless Gloves, Hand Warmers, Wrist Warmers
Custom Search
More warm and toasty handmade crafts to contemplate. This new addition is in Pink & Mauve, worked in stripes, accented with baubles at the wrist.
This is another in a series of little hand warmers for 2012 - entitled "Stipes & Baubles". It features a semi-lacy look and suitable for taking you with warmth and color through the day.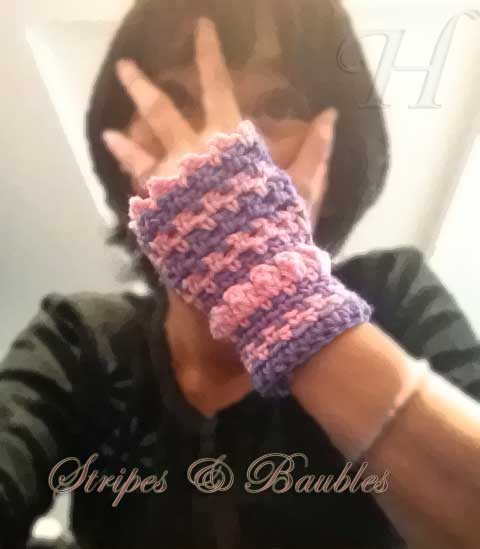 "Stripes and Baubles" fingerless hand and wrist warmer
Anyone into handicrafts will truly enjoy the uniqueness of this piece. It has a feeling of fun and functionality, of sportiness and feminine briskness.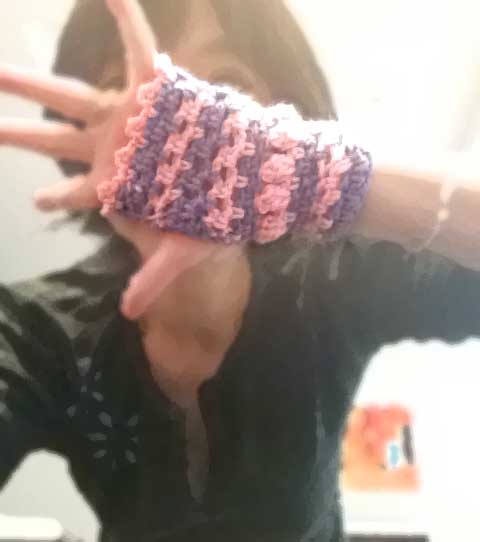 This has been another fun addition to the my fingerless collection. It is guarantee to keep you fingers free, active, yet warm and cozy.
Extremely simple to wear. Just pull on and be Warm! There is no right or left side - can be worn interchangeably.
---
Handmade Crafts: Work Details and Photos
How to Make Crochet Finglerless Gloves?
This time round, as the stitches are quite basic, I am not going to write down notes on crochet stitches used. Instead I refer you to the photo below which is quite illustrative in themselves.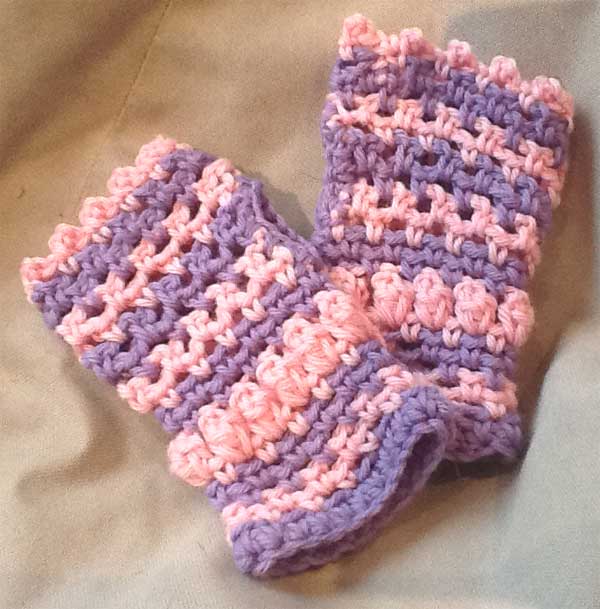 Yarn Used for Crochet Fingerless Gloves
Cascade 100% Peruvian Highland Wool
Maintenance/Care
As with most handmade items, a bit of loving care will ensure the longevity and optimal upkeep of the piece.
Recommended: Hand wash in Cold or Warm water.


IMPORTANT!

Do NOT wash in washing machine. Do NOT wash in hot water.
100% Wool will shrink ("felt") with hot water and/or overly vigorous friction.
Use dry towel to absorb moisture.
Dry flat to prevent misshaping items.
Size: Small
Status (CH0255)
18 April 2012
---
---
Custom Search
Like This Page?