Handmade Crafts - Open Work Crochet Tops
Crocheting for Summer Cool
Custom Search
In the handmade crafts category, crocheting was probably the first skill I acquired. I have not had a chance to indulge in making crochet clothing for a while. This was my first opportunity in quite a while and it came with a special incentive - to make something for someone very special.
This breezy open weave crop top is a commissioned piece for a special person. Her only instructions were that the top had to be a crop top, fairly simple, and I also discovered she likes a bit of lace and frills.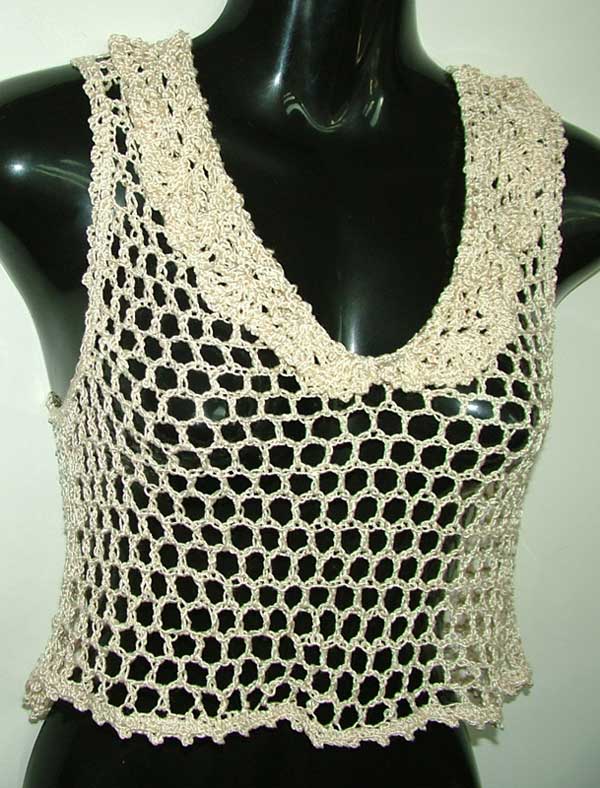 Crochet Crop Top - to be worn by the brave on its own or over other garments.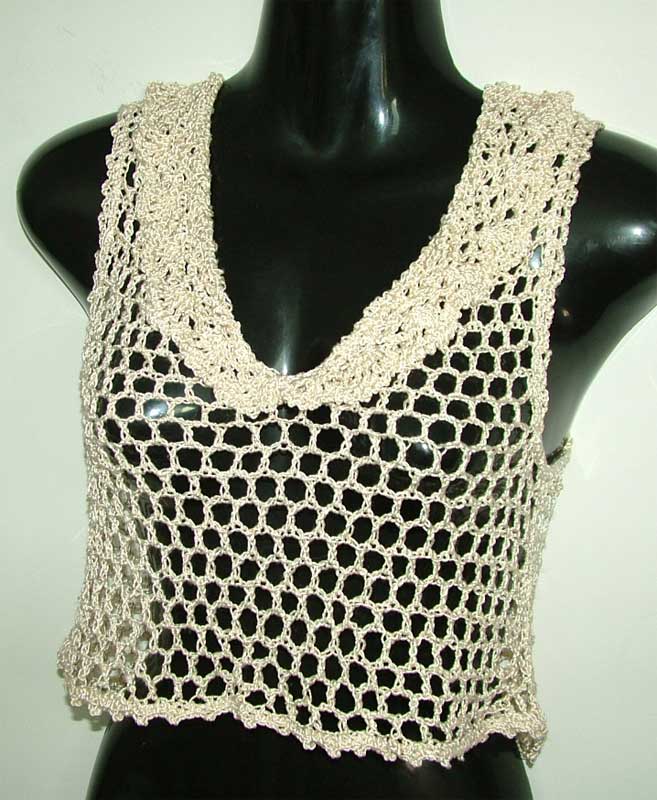 This top turned out to be a tat longer than I anticipated. However I think that my friend will still love it. This crochet yarn is one of my all time favourite.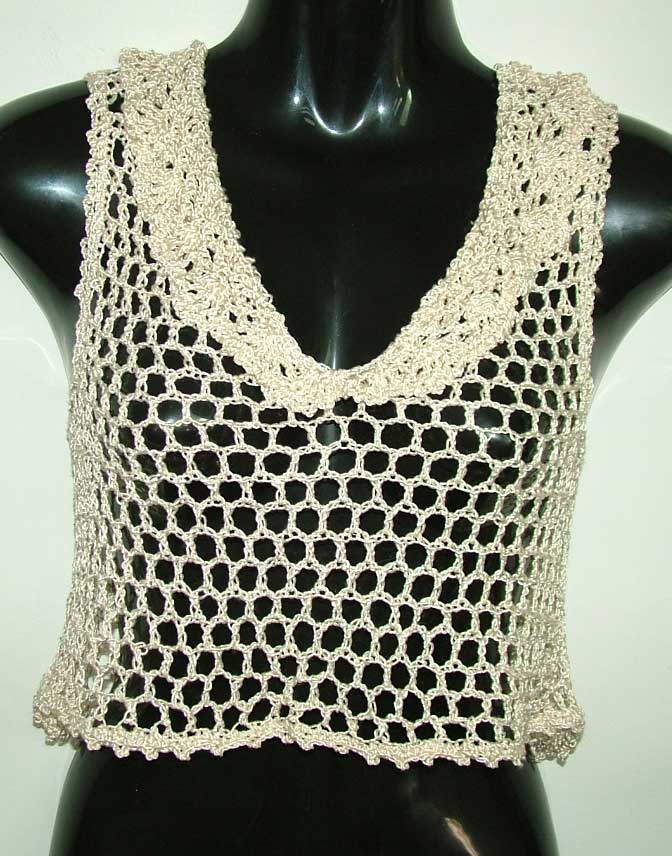 The yarn is viscose - a superb natural (not synthetic) yarn made from wood and cotton pulp. It is drapes like silk and has a delightful shine to the fibers. I have had this yarn for years but could not bear to use it. However for this special friend, it was not a sacrifice but a pleasure.
This beautiful viscose yarn is no longer available. There was only one place in Redfern, Sydney that sold it. The shop (Regent Knitwear) was run by an elderly German couple. The last time I visited their shop was over two decades ago. Then my life took in other turns and other countries. When I returned to Australia, as soon as I had settled down, I sought the couple out (John & Mary). Unfortunately their shop had closed and all I could find out about them was that they had passed away. They were a really lovely couple - especially when one had the privilege to know them a bit longer.
The next photo shows the back. It is simple yet sexy looking.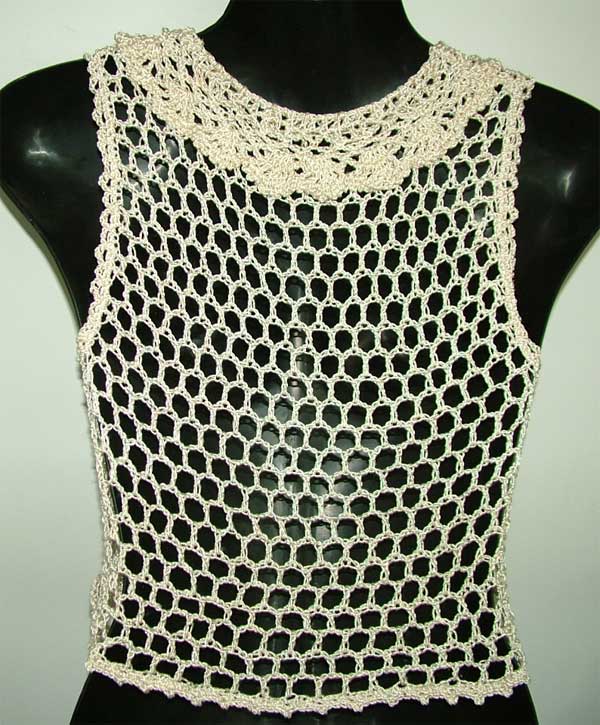 This top can be worn on it's own (for the very brave) or I expect, it would mostly be worn over skimpy tops, bikinis, bare shouldered garments, and the like. It drapes like a dream and is seductively supple to touch.
---
Handmade Crafts - Work Details and Maintenance
There is not a lot of work details that I can write here as it is a fairly basic stitch. The basic stitch pattern for the body is a repeat of [double crochet, two chains]. The collar is made in such a way that it has a bit of flare and tapers towards the "V" in front. It gives the crochet top an extra touch of feminine lace.
Maintenance and Care for Viscose Crochet Garments
HAND WASH only. Do not machine wash.
To dry - Lay flat on dry towel, Roll up, and press rolled up towel+garment to absorb access moisture. DO NOT WRING
Dry flat - either over horizontal railings and/or over dry towel. This will prevent the garment from pulling out of shape while heavy and wet.
Viscose yarn will shrink and become hard when wet. This is not of a concern - just part of its nature. When it dries, it will return to it regain it superb drape and silken like fall.
Sold (CH0247)
14 Apr 2012
---
"Beaded Pineapple" - Another Crocheted Crop Top
This is the second crop top commissioned by my very special friend. For convenience, I am just adding the photos and details here, all on one page.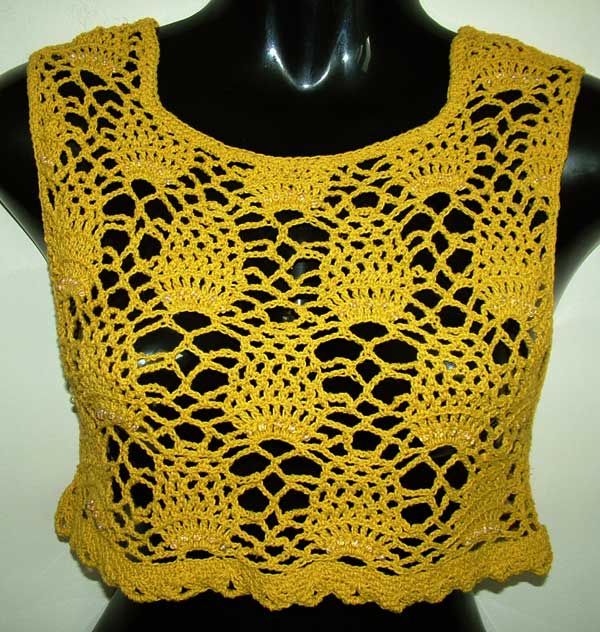 As you can see from this next photo, this one is definitely a Crop top - it is shorter and stops a bit above the waistline.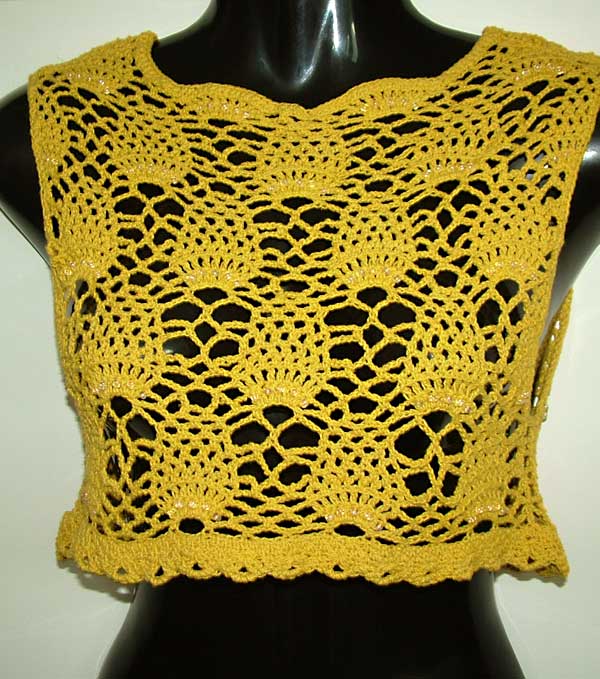 I have designed this top to be open work, lacy in looks using a variation of the Crochet Pineapple stitch. I also strung some matching yellow-lined glass beads (6/0) onto the yarn before starting. The beads are then worked into the piece.
This particular top can be worn with either side as the front. The neckline is scallop edged on one side and rounded on the other.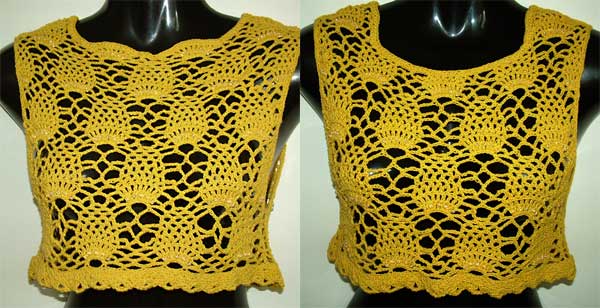 Next is a close up of the crochet stitch pattern. The beads are crocheted into the base of the pineapple.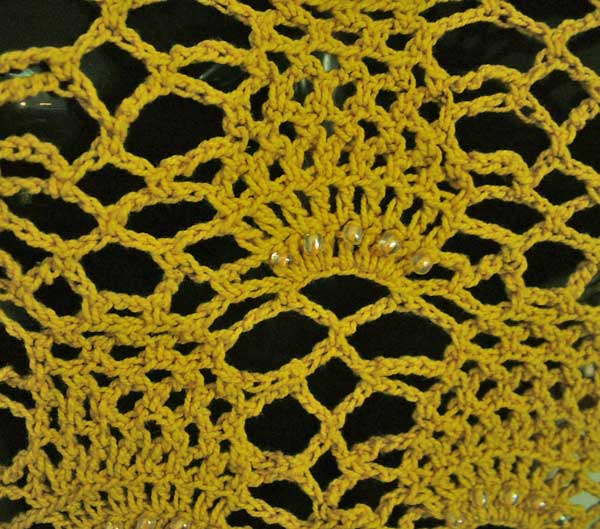 Materials for "Beaded Pineapple" Crochet Crop Top
100% cotton, imported from Nepal
Maintenance and Care for this top is as for the above (cream viscose) garment.
Sold (CH0247b)
19 Apr 2012
---
Custom Search
Like This Page?