Beaded Necklace
Transformer Necklace cum Bracelet with Swarovski
Custom Search
This beaded necklace is a transformer Necklace & Bracelet. The necklace itself can be worn in two styles. The double clasp is the key. It allows the necklace to be worn as a Double Strand Necklace, as a long Single Strand Necklace (with optional matching Bracelet).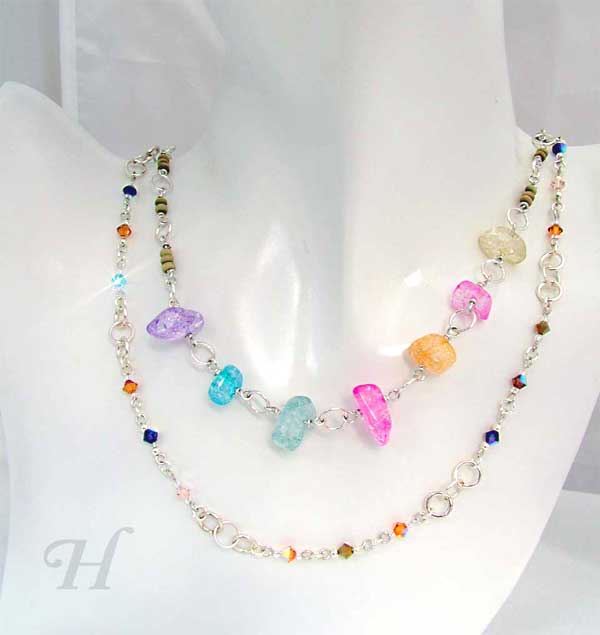 Chain is Handmade with Swarovski crystals and cracked glass, closed jump rings, and wire work..
Necklace: Style I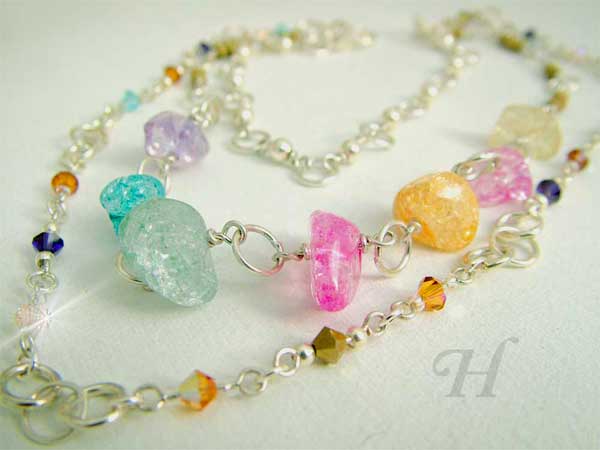 Necklace Style 1 – worn as a double strand necklace.
---
Necklace: Style II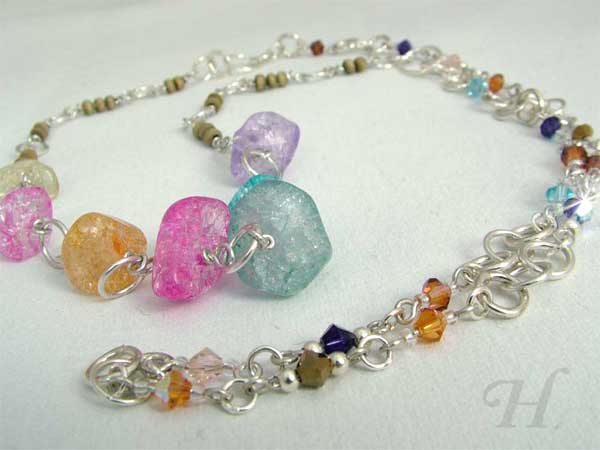 Necklace Style 2 – long Single Strand necklace.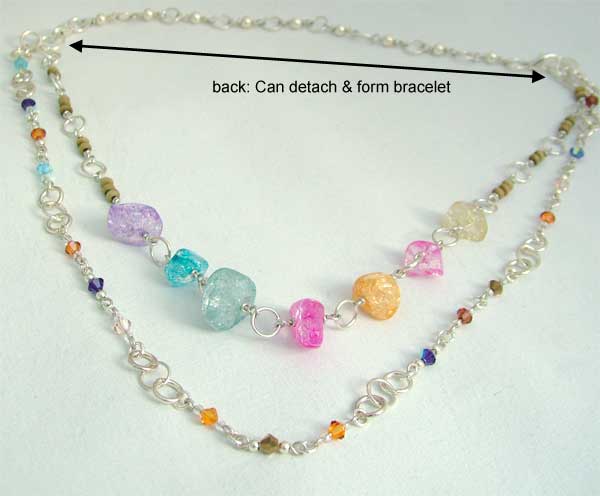 The back portion (between the 2 clasps) is detached and and the necklace becomes a long single strand. Additionally the back (silver) portion can be worn as a bracelet on its own.
Use the clasps to attach/detach.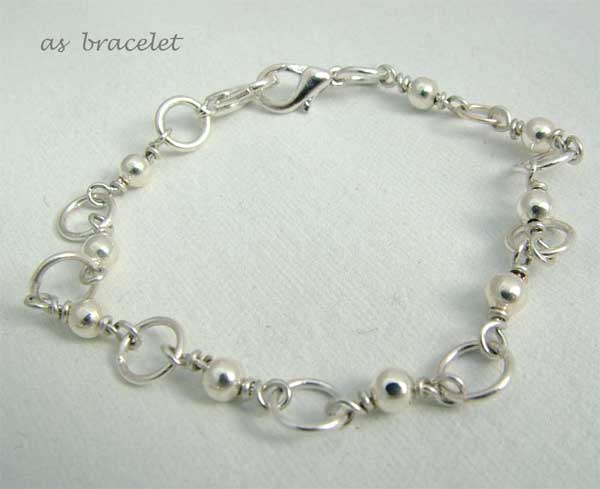 Join Clasp-to-Clasp and wear as bracelet.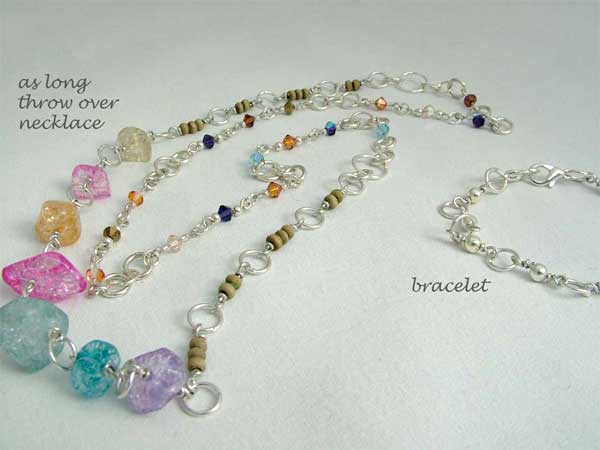 Once the "bracelet" is removed, the necklace "folds out" to a long chain and can be worn as such! Groovy huh? :D
Status (CH0233)
28 Jan 2012
---
---
Custom Search
Like This Page?